In 2017, we realized that drop-off knife sharpening services weren't cutting it anymore. That's why we set out to reinvent knife sharpening.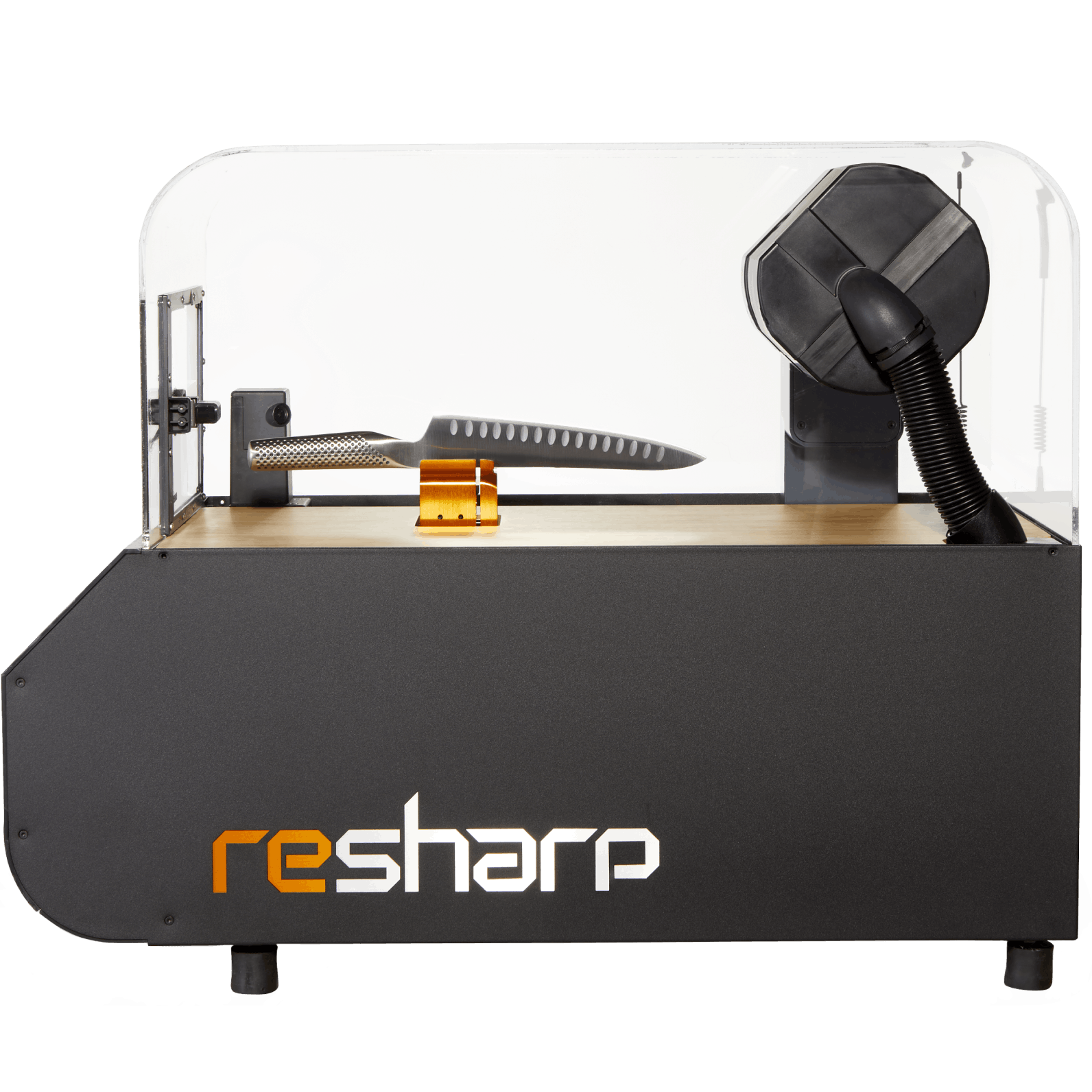 We partnered with industry leaders + Stanford engineers to create Resharp: the first ever on-demand professional knife sharpening machine.
The Resharp machine restores knives to a factory edge while removing a minimal amount of material with a patented grinding system.
Patented grinding technology restores a knife to its factory edge in just 90 seconds.
From your average kitchen knife to a prized-top-of-the-line blade, you can trust us to give you quick, precise sharpening every time. We won't ruin your knives; we'll give them the best sharpening they've ever had.
We know you're busy, that's why we've made knife sharpening quick, simple, and seamless. Same day, anytime, on-demand – there is no reason not to do it.
Looking sharp on Instagram.